Our Mission Statement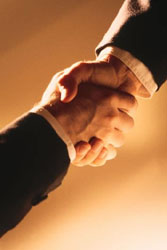 Walters Wealth Management helps business owners and executives grow and protect their wealth through a highly engaged financial planning process.  We also work with businesses to address the ongoing need of recruiting, rewarding, and retaining their valued employees.
We are committed to maintaining a high standard of integrity and professionalism in our relationship with you, our client.  We endeavor to know and understand your financial situation and provide you with information, services, and products to help you reach your goals.